Joined

Nov 18, 2015
Location
Are you scared to take your fancy good looking aluminum fo beadlock wheels with 33 inch at's off road? Well I got a deal for you!! I have a set of 4 maxxis razr mts (305/70R17) tires wrapped around a set steel d window wheels. The tires and wheels have already earned the trail cred so you don't have to. People will take one look at this wheel and tire set up and think wow this guy likes to party.
The wheels are 17 by 9 with a 5 on 5 lug pattern. I have had to replace all of the valve stems with colby valve stems due to the tire shop using stupid long valve stems when they were first mounted. The wheels have been scrapped up and outer lip of the wheels have seen some abuse. I do have center caps for all four.
The tires have been driven hard. Every tire has slight cuts in the sidewall or small chunks missing. As the tread goes they have a surprising amount left but two tires are missing chunks from the tread. I have included pictures of the worse damage to the tires.
These are located in concord nc.
150 dollars OBO.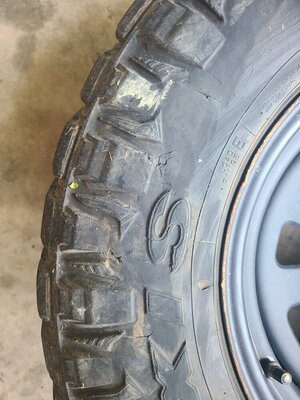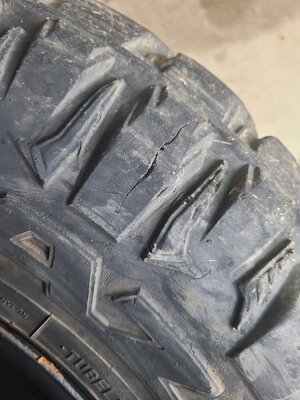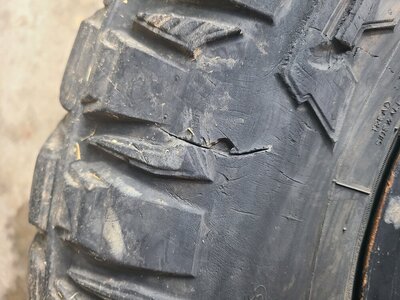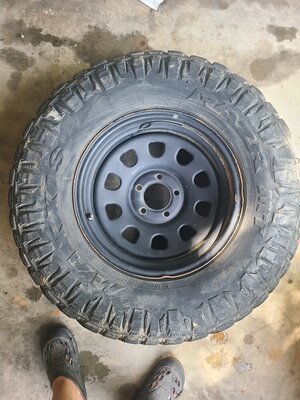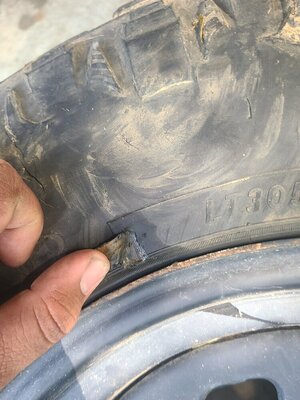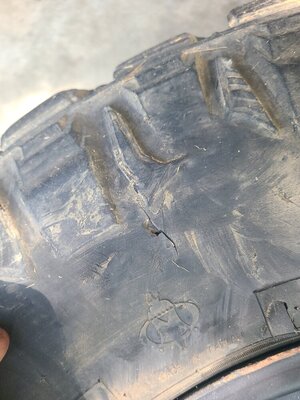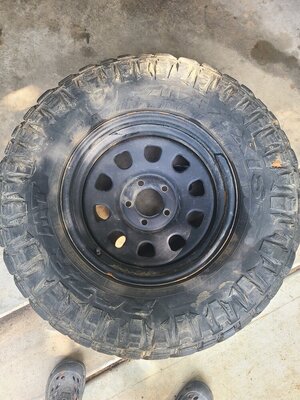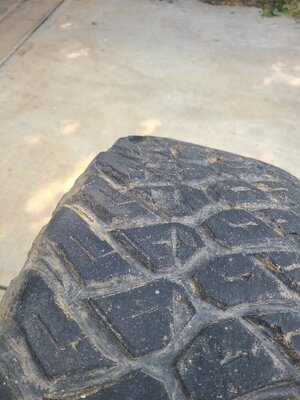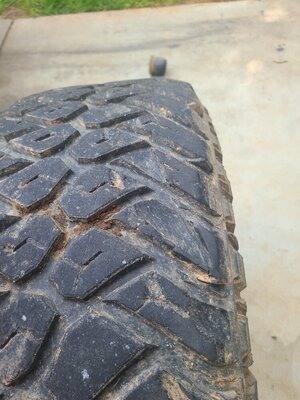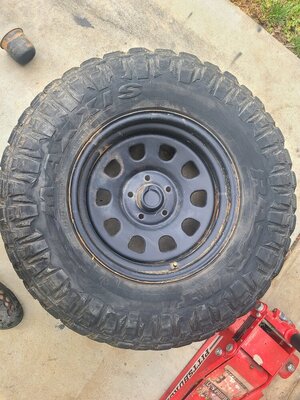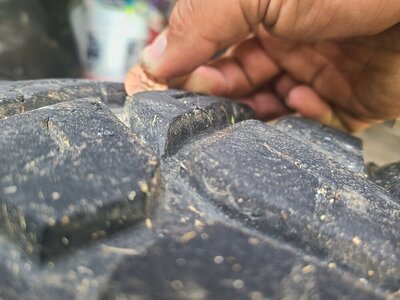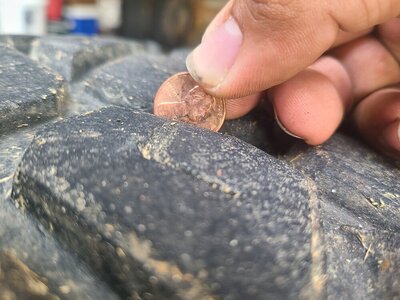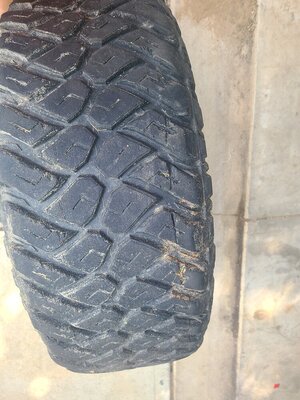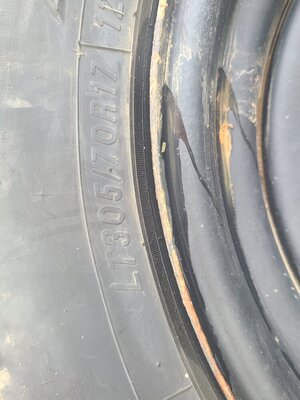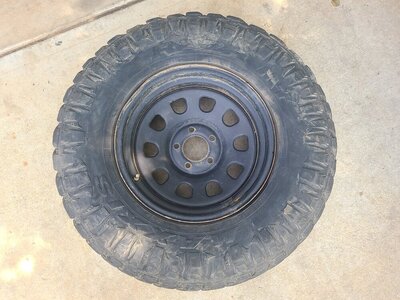 Last edited: