How's your hammer hangin'?
Joined

Nov 4, 2007
Location
The first truck I ever bought and built was my old CUCV. A few years later I put a solid axle under my 99 Silverado 1500 along with a slew of other mods. I didn't need another truck, but I had ALWAYS wanted a 2500HD with a Duramax and I've loved the 01-02 Silverado HD front end since they came out. I was 11 in 2001, so it seemed like an impossibility.
Fast forward to November of 2015. I'm about to change jobs and get a 9 dollar an hour raise...so it wasn't much longer before I came home with this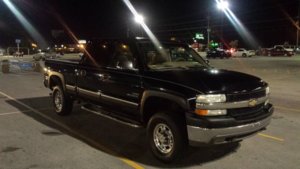 The following January, the LB7 got a set of 30% over Exergy injectors and over the course of the next year I added a toolbox, front and rear rotors/pads, shocks, rear hub seals, an AirDog 4G lift pump, gauges, EFI Live from Diesel Addiction with DSP5, an S&B intake, turbo inlet horn, and a new FPR.
The hood and tops of the front fenders were cracking/snowflaking and I wanted to have them repainted, but this wasn't how I wanted to go about it....fast forward one year to the day after I bought it.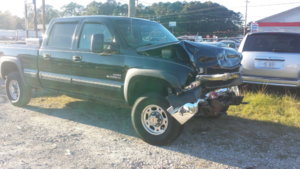 For the record, the ass end of a Suburban is very tough. Luckily, it wasn't totaled and it helps to have a friend that runs a body shop. It's also good to be handy with finding parts when you need them. Thank you Craigslist!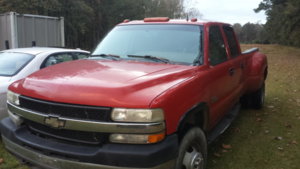 I found that jewel for 1600 bucks! Nothing fits quite like factory sheet metal.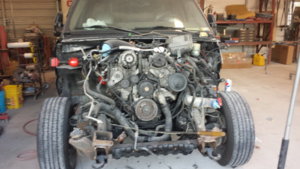 It sat like that for a week or two while we were assessing damages. I discovered broken motor mounts, but luckily no transmissions, transfer cases, or driveshafts were harmed in the wrecking of this truck!