Just holdin' it down here in BFV
Moderator
Joined

Mar 10, 2005
Location
Years ago when I lived in the Shitty of W-S, had ridiculous leaves (like would fill an empty vac-truck TWICE), and sack of
wife that spent every dime *I* made, I built one...
Started with a $50 push blower (removed wheels/handle and mounted to), a small lawn-sized dump trailer (extended sides with near free corrugated/galv window wells), built adapters for deck outlet/"blower" intake anf purchased a single (cheapest) length of 6"(?) wire reinforced hose I could find at McMaster.
Worked FANTASTIC picking up leaves (would blow them out from around house/trees/bushes first)... the real issue in my case was NOwhere to dump them afterwards. I'd have to (coal) shovel them out of the back and into another trailer (for transport to a buddies farm) or dump them at the curb for pickup (by city chimps... in 2-3 months = a 10' patch of dead grass along the road)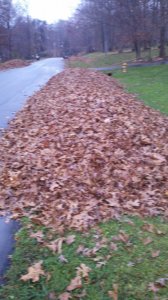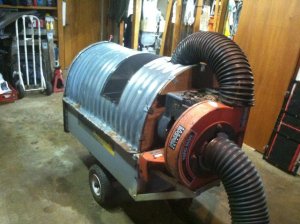 *NOW* (sans POS ex and 2 dimes to rub together), no way in hell I'd build one! Would snatch the first "not beat to shit and somewhat maintained" vac I could find on CL/FBMP and get with on with it!